Welcome to Year 5
Year 5 Key Information
Teacher 5A: Mrs Poole    Email: spoole@victoriousacademies.org
Teacher 5B: Mr Holden       Email: nholden@victoriousacademies.org
Who to follow on Twitter: @MrsPooleY2   @MrHoldenY5
Weekly Spelling Test: Monday morning
PE days:  Autumn 1 – Thursdays
Autumn 2 – Thursdays (5A) / Fridays (5B)
Spring 1 – Mondays and Wednesdays
Spring 2 – Wednesdays and Thursdays
Summer 1 – Tuesdays and Fridays
Summer 2 – Tuesdays and Fridays
Forest School:  Autumn – 1st and 8th November (you will be advised nearer the time which date is for 5A and which date is for 5B)
What's happening in Autumn Term?
In Autumn 1, we will be going on our Year 5 fieldtrip to support our Geography topic of Mountains. I hope children have their walking boots ready and are raring to go as we prepare to set off on our hike up a local mountain. In this fabulous topic, we learn all about the mountains of the world and how mountains are formed. Human and physical geography are woven through this entire unit.
In addition to this, we will be inviting the Mountain Rescue into school to talk to us about the dangers of mountains and what exactly their job entails.
In Autumn 2, the children will travel back in time to the Maya Civilisation. Children will learn all about what it was like living like a Mayan: the foods they ate, how they dressed,
how they lived and what they did for fun. We will spend a full day immersed in the Mayan culture, stepping outside of the classroom environment and living like a true Mayan.
Class Reading Text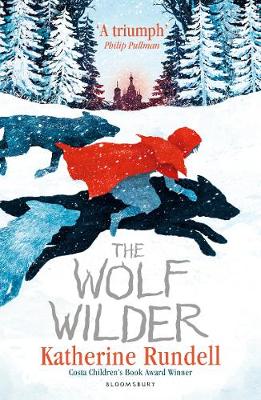 The Wolf Wilder by Katherine Rundell
A timelessly told, lyrical adventure about bravery, friendship and fighting back, set
in the stunningly evoked snowbound Russian woods of the early twentieth century.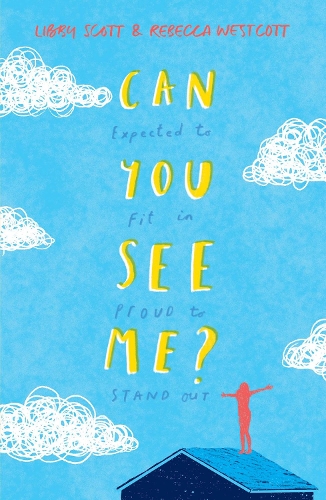 Can You See Me by Libby Scott & Rebecca Westcott
Endearing, insightful and warmly uplifting, Can You See
Me? is a story of autism, empathy and kindness that will touch readers of all ages. Tally is eleven years old and she's just like her friends. Well, sometimes she is. If she tries really hard to be.
What's happening in Spring Term?
This t
erm, we journey across the Atlantic Ocean towards the Amazon Rainforest ,where children will learn all about rainforest, the animals and their habitats, fair trade and the effects of deforestation to the rainforest and the wider world.
In Spring 2, we will travel down the Amazon River towards Brazil where we will learn all about Brazilian culture and focus on the human and physical geography of this country. The children will also compare Brazil to the UK.
In science, we will be focusing on life cycles of mammals, amphibians, insects and birds and describing the life process of reproduction in some plants and animals.
Class Reading Text
The Explorer by Katherine Rundell
Fred, Con, Lila and little Max's plane is on the way to Manaus when it falls out of the sky. Now, lost in the Amazon rainforest, they must figure out the basics of survival: water, shelter, food. Do they wait for rescue, or find a way to rescue themselves?
As they get bolder and explore further afield, they see more traces of another human inhabitant, too – and then they find the map. Who was here before and where will the map take them?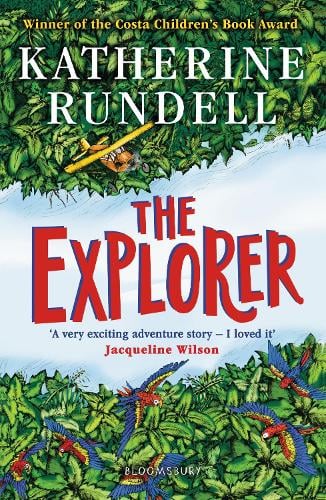 Rundell's writing is exquisite – simultaneously quiet and loud, and with a wildness that reflects both the children's untamed natures and the forest around them. Fred is practical, Con sharp and thorny, Lila quiet and thoughtful, and Max is a miniature explosion. There is a hidden city, plus sloths and bees and snakes and caimans and everything inbetween. There are themes of friendship, the environment and survival, and it is completely, utterly wonderful. Pure adventure.
What's happening in Summer Term?
We finish the year travelling back in time and learning all about 'Crime and Punishment'.
We will explore how and what has changed from 1066 to the present day.
This topic will be linked in with lots of other subjects such as English, DT, maths and art. In art we will be exploring graffiti and discussing whether it's art or just vandalism.
All being well, the children will hopefully visit Manchester Police Museum in Manchester. Here they will learn first-hand how crime and punishment has evolved over the years.
Class Reading Text
OUTLAW—After a fierce storm, a boy discovers a human skull, buried beneath the roots of an ancient tree. A skull with a legendary story… Vivid re-imagining of the legendary hero Robin Hood by bestselling author of War Horse.
"Tell the sheriff, tell Sir Guy of Gisbourne, tell everyone in Nottingham, that the Outlaws rule here in Sher-wood, that we rule in the king's name… I am Robin Hood."
Homeless and lost in a dark, strange forest, young Robin is rescued by a motley crew of misfits. He yearns to avenge his father and seek justice against cruel oppressors, to finally defeat the Sheriff of Nottingham, once and for all.
And through his friends, Robin Hood finds the courage to become a legendary hero.
HOLES—Stanley Yelnats' family has a history of bad luck, so when a miscarriage of justice sends him to Camp Green Lake Juvenile Detention Centre (which isn't green and doesn't have a lake) he is not surprised. Every day he and the other inmates are told to dig a hole, five foot wide by five foot deep, reporting anything they find. Why? The evil warden claims that it's character building, but this is a lie. It's up to Stanley to dig up the truth. Witty, inventive and completely unique, this is a masterpiece of storytelling that combines sly humour with irresistible, page-turning writing.
Reading
At Inspire we believe reading is the heart of our curriculum.
It opens doors, sparks your child's imagination and stimulates curiosity. It is therefore crucial your child reads every night and brings their reading book back to school once a week.
Children will have the opportunity to change their reading book each week. Books from home and EPIC Reading can also be used as additional opportunities to read.
Homework
In preparation for Year 6 and high school, it is really important that the children take responsibility for their homework and their homework diary. From time-to-time, the children may also receive additional worksheets which they must complete and return to school.

Those children who have completed all of their times tables will receive arithmetic style questions instead to complete and embed those essential skills needed for their maths lessons.
PE Uniform
Please make sure children arrive in school with the correct PE kit on:
 Plain navy/black/grey joggers/leggings/shorts
 White t-shirt (long or short sleeved).
 School jumper or plain navy/black hoodie.
 Trainers or pumps